Tonight We PartyBooth!
PartyBoothNW is the most FUN and Interactive Photo Booth for Seattle, Portland, and the entire Pacific Northwest! Perfect for wedding receptions, birthday parties, corporate events, office parties, and holiday parties, PartyBoothNW brings years of experience to the party to make sure everyone has a great time!
The PartyBoothNW Difference
Custom Digital Frames
Every party is different and basic frames just doesn't cut it. We custom design your digital frame so it perfectly reflects you event. Date of your wedding? Corporate logo? Custom colors and layouts and text? It's all included!
Your Photos - Fast
You shouldn't have to wait a week or a month) for pictures from your event! With PartyBoothNW Photo Booths, you can upload directly to your choice of social media networks including Facebook, Twitter and Pinterest – in real time! We upload all of your photos to the cloud within 24 hours for you to download, too.
Open Air Booths
Do you have a large family? Lots of friends from school? Want the entire department in the same photo? PartyBoothNW Photo Booths offer an open-air experience can get over 50 people into a single photo.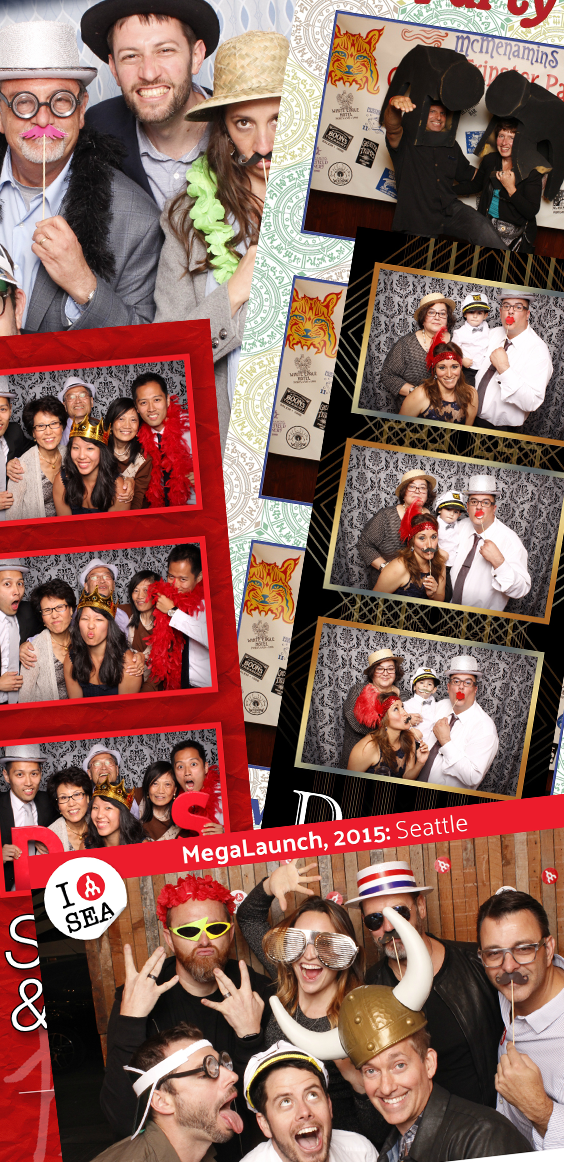 Unlimited Printing
Want your guests to go home with fun souvenir? When you choose an Unlimited Printing Package, you and your guests will receive UNLIMITED printing of every PartyBoothNW Photo Booth photo while we're onsite! An extra copy to send to Mom and Dad? A spare for the frame at work? We've got you covered.
Props Always Included
Sometimes it takes that little extra something to make it a lot more fun! With a photo booth from PartyBoothNW, a collection of props is always included. Hats, glasses, lips on sticks, funny signs, flower leis ... bring em in and add to the party!
Professionally Hosted
Want the red carpet treatment? When you choose our Full Experience package, a professional photo booth host will work with your guests to make sure everyone has a great experience from Pose to Print!
Schedule your PartyBoothNW Photo Booth today!
Ready to book your Photo Booth with PartyBoothNW? Just fill out the form below and get the Party Started!